Get the NEW Second Edition of the 2010 Top Sales Book of the Year, and a FREE $99 Video Training Workshop Below
Here's How You Won't Ever "Cold" Call Again, Get New Customers By Prospecting Painlessly, and Never be "Rejected"
Do you dread calling prospects? Are you sick and tired of rejection?

Prospecting for customers is a necessary part of doing business, but you don't have to suffer through it anymore.

There's a better way…
Now Art Sobczak is sharing his proven system for selling by phone in Smart Calling: Eliminate the Fear, Failure, and Rejection from Cold Calling. Instead of using tired old formulas and scripts that customers recognize and dismiss from a mile away, you'll find an intelligent method for engaging prospects in conversations that get results.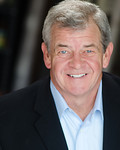 Art Sobczak works with thousands of sales reps each year helping them get more business by phone. In
Smart Calling
, he lets you in on what he's learned from more than 33 years' experience. You'll get the field-tested, practical information you need to make your calls work.
Filled with hundreds of real-world stories and example conversations,
Smart Calling
shows you how to:
Engage prospects with effective opening statements
Gain inside information using the latest "social engineering" techniques
Get screeners, gatekeepers, and assistants working for you
Deal effectively with buyer resistance
Get prospects to take action
Get and stay motivated to actually pick up the phone
Leave voice mails that get calls returned, not deleted
Never be rejected again, and MORE!
Jeffrey Gitomer,

Author of The Little Red Book of Selling

"If you make cold calls, and want to make them smarter, better, more fun, and actually convert them to sales, THIS IS THE BOOK! Buy it to increase your call to sale ratio, and your sale to bank account ratio."
Gerhard Gschwandtner,

CEO, SellingPower.com and Selling Power magazine

"Smart Calling should be on the desk of every Sales Manager so they can empower their salespeople with a highly professional approach for engaging prospects and turning them into customers. When it comes to creating a sales force that can prospect, Art Sobczak delivers the best results."
Michael Caruso,

Insperity

Smart Calling helped me to close one of 5 biggest deals in our office history and literally saved my job. It is a must read for any sales professional looking to improve their close ratio and appointments set using the phone.

Order the Book AND Get a FREE $99 Video Training Workshop To Help With Your Smart Calling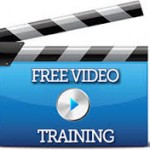 You'll get a two-hour video workshop that Art did with Sam Richter, author of Take the Cold Out of Cold Calling.
Sam shows you exactly how to gather more Smart Call intelligence that you ever thought possible about your prospects, and then Art shows you exactly how to plug it into the Smart Calling process to get through, get in, and sell!
Customers paid $99 to attend this training and you will get it free just by buying the book. Follow the steps below.